Products & Materials
Our product solutions include surfactants, solvents, amines, raw materials, and custom solutions.
Chemical Distribution
Stocking, marketing and delivering products and technologies from leading specialty chemical producers.
Product Development
Enhancing performance & increasing safety through custom blending and development.
---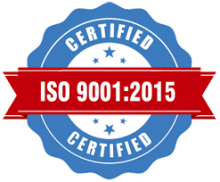 Product Stewardship
J R Hess Company is committed to maintaining the highest standards of product stewardship in our chemical processing, warehousing and transportation practices.
To meet our environmental, health, safety & security objectives, we operate pursuant to rigorous quality standards in accordance with the NSF ISO 9001:2015 quality management system, as well as the National Association of Chemical Distributors (NACD) Responsible Distribution program.
Need an SDS, Sample or Quote?
Featured Supply Partners