Sta-Sol® ESS 159: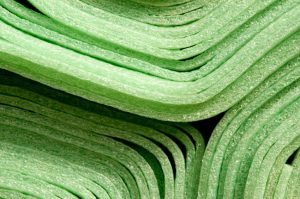 Versatile Urethane Cleaning Solvent & NMP Alternative
Sta-Sol® ESS 159 is an optimized urethane cleaning solvent blend used to effectively clean uncured polymers and resins from parts and equipment.
Using the cleaning power of dimethyl esters, this product will soften and dissolve a wide range of resins for efficient removal in manufacturing processes.
Environmental, Health & Safety Attributes
Sta-Sol® ESS 159 offers a safer alternative to many solvents used in similar applications, including NMP, methylene chloride, and acetone.
Low Odor
Low Vapor Pressure / Low VOC
Used in pre-screened EPA DfE formulations (Cleangredients®)
Dimethyl esters are recognized by the EPA as "safer chemical ingredients"
Non Corrosive
Non Flammable
Non Hazardous Waste
Biodegradable
Highly Effective Urethane Cleaning Solvent in Foam Production
Sta-Sol® ESS 159 is used in several large-scale polyurethane foam manufacturing operations to clean tools and equipment.
The customized mixture of dibasic esters is used to clean parts and tools in several resin removal and cleaning processes, including soak tanks, ultrasonic systems and flushing mechanisms.
ESS 159 is also used to flush urethane foam spray guns and clean parts in small, mobile cleaning applications.

Take a look a recent case study where ESS 159 was used to replace hazardous solvents for two established urethane foam producers.
Availability
Sta-Sol® ESS 159 is available in:
5 gallon pails, steel or poly (40 lbs net weight.)
55 gallon drums, steel or poly (485 lbs net weight)
Totes and Bulk Quantities
Samples are available for testing. Please contact us if you would like to request a sample.
Applications
Resin Removal
Adhesive removal
Epoxy cleaning and removal
Paint and ink cleaning
HI&I formulations