Supplying dimethyl esters for over 20 years.
J R Hess Co. offers Dibasic Esters in standard and customized ratios for customers in a wide range of industries.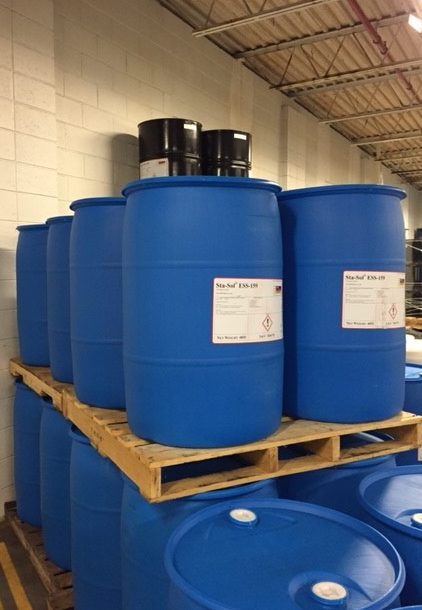 Basic Information About Dimethyl Esters
Dimethyl Esters (also known as Dibasic Esters, DBE, and DMEs*) are readily biodegradable, low odor, low VOC solvents used in a wide variety of industrial and specialty applications.
View Our Data Sheet: Chemical and Physical Properties
Consisting of both purified and mixed grades of adipic, glutaric and succinic esters, dimethyl and dibasic esters are clear, colorless, low odor liquids.
These solvents offer a unique combination of high solvency power, low volatility, low cost and high flash point.
Although DMEs are only slightly water soluble, they can be incorporated in to water based systems with the use of surfactants.

Dibasic esters are excellent solvent substitutes in many parts cleaning and stripping applications.
Commercial acceptance and use of dimethyl esters and dibasic esters continues to increase due to their positive economic, environmental and performance characteristics.
Dimethyl esters and dibasic esters can be used alone or in customized ester and co-solvent blends to replace more conventional and increasingly regulated materials and industrial solvents, including, but not limited to:
N-methyl-2-pyrrolidone (NMP)
MEK
methylene chloride
isophorone
certain glycol ethers and their acetates
acetone
cresylic acid
Ordering & Shipping:
DME blends are available in drums, totes and bulk quantities.
They are not classified as hazardous by DOT.
Low Vapor Pressure and Low VOC Solvent Alternatives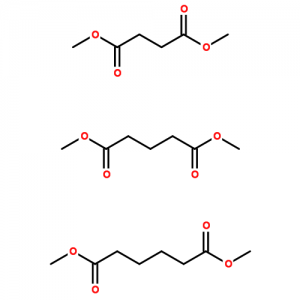 Because of their low vapor pressure, dibasic esters will evaporate very slowly and can be recycled for repeated application.
The low vapor pressure also allows formulators and end-users to remain compliant with applicable VOC regulations.
For instance, certain DME blends under the Sta-Sol® ESS label qualify for LVP-VOC consumer product exemptions due to a vapor pressure of less than .1 mm Hg @ 20 °C.
Learn About Sta-Sol Solvent Systems for Performance and Compliance
A Wide Range of Recognized Uses & Applications
A dibasic ester based formulation can be the perfect alternative for dissolving polar substances such as polyurethane, polyester, and acrylate resins, plus a wide range of coatings and inks.
Sta-Sol® dibasic ester technology is used in a wide variety of applications, including:
Coil and Can Coatings
Polyester and Epoxy Sealing Coat
Automotive Coatings
Industrial Paint
Wire Enamel Coatings
Formulations
HI&I Cleaning
Liquid detergents
Pesticides and insecticides
Textile lubricants
Corrosion inhibitors
Printing inks
Foundry Core Resin Binder
Soil Stabilization
Wet Strength Paper Resins
Depending on the application, the combination of dimethyl glutarate, dimethyl adipate and dimethyl succinate can be custom tailored as a slowly evaporating cleaning and stripping solvent.
Learn more about DME applications and example usage.
Preferable Environmental, Health and Safety Profile
A dibasic ester based solvent blend may be considered a "greener" or environmentally preferable and safer product due to several safety and regulatory attributes, including: Environmental
Health
Not considered a carcinogen or reproductive toxin
Low levels of toxicity
Low Odor
Main components not subject to Proposition 65
Included on EPA list of safer chemicals for use in Safer Choice formulations
Safety
Non Flammable
Non Corrosive
Non Hazardous DOT
High Flash Point
High Boiling Point
Slowly Evaporating Solvents
Storage & Handling
Sta-Sol® ESS products are stable when stored under normal conditions of heat and humidity and may be stored/used with mild steel containers and equipment.
These materials are non-corrosive and not classified as hazardous materials by DOT. They are not flammable nor combustible under OSHA regulations.
Your Supply Partner
We provide DMEs in standard and customized ratios for customers in a wide range of industries under our Sta-Sol® line of performance solvent blends.
These straight materials and customized solvent blends are used by formulators seeking raw material alternatives in the development of safer and more compliant products.
Sta-Sol solvent systems are also used straight as solvent replacements for many resin removal, general cleaning and stripping applications, and coating formulations.
* The descriptions "dimethyl esters" (DME) and "dibasic esters" (DBE) are used interchangeably. Both refer to mixtures of dimethyl adipate (CAS No. 627-93-0), dimethyl glutarate (CAS No. 1119-40-0), and dimethyl succinate (CAS No. 106-65-0).
Related Articles: